PERIODONTAL TREATMENTS
Periodontal Plastic Surgery
Improve the Esthetics of Your Gum Line
Periodontal Plastic Surgery / Esthetic Gum Surgery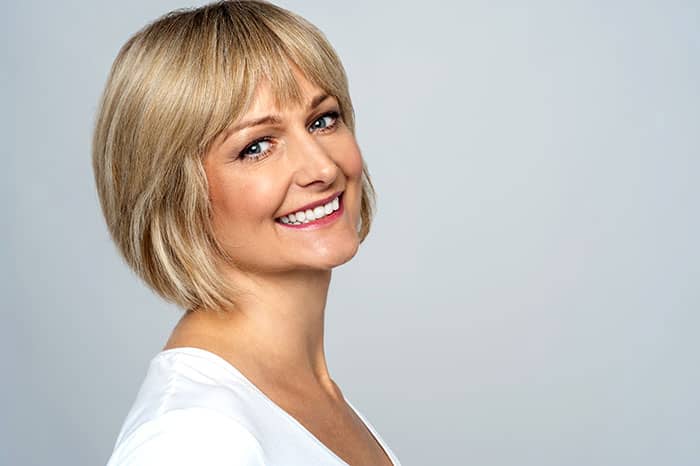 For patients with a "gummy smile" Cosmetic gum surgical procedures are available to lay the groundwork for beautiful restorative and cosmetic dentistry.  Various surgical procedures can improve the aesthetics of your gum line and in turn exemplify the beauty of cosmetic dental procedures.  An immediate change and dramatic improvement in the smile can be achieved by surgically repositioning the gum line and exposing the full contours of the existing teeth and enamel.  In addition to the aesthetic benefits derived from cosmetic crown lengthening, the procedure can also improve your overall periodontal health.
After adolescence and orthodontic treatment, the gum tissue can seem thick.  Gum pockets can form and result in some form of periodontal disease. By surgically contouring the gums it can improve the look and confidence of your smile and also prevent future gum disease problems. After having braces, the teeth are moved into their ideal positions but they can often time crowd the gum tissue. This is un-esthetic and unhealthy.  The re-shaping of the gums after braces often times is the ultimate step in a patient's quest for that beautiful smile.
Crown lengthening is often completed in one visit as the excessive gum tissue is removed and exposes the normal length of the tooth.
Benefits of crown lengthening:
An enhanced appearance of your teeth so that they no longer look short or like "baby teeth"
A much more attractive and harmonious smile
An improved self-image and more self-confidence
A relatively short healing period with little to no discomfort
Immediate visible results
Dr. Augustine can discuss your crown lengthening case in detail at your examination.
Procedure Education Videos
Causes for a Gummy Smile
This video shows you how a gummy smile can have a variety of causes and how it's important to work with your doctor to determine the best course of treatment for your unique situation.
Crown Lengthening (Esthetic)
This video shows you how crown lengthening can be used to improve the appearance of short teeth, commonly referred to as a "gummy smile."
Gingivectomy (Esthetic)
This video shows you how gum tissue can be modified to improve the proportions of your teeth and improve the appearance of your smile.
Ready To Schedule A Consult?

4025 W. Bell Road Suite #4
Phoenix, AZ 85053
» Get Directions
New Patients: (480) 744-3881
Existing Patients: (602) 978-6910
Fax: 602-978-6920